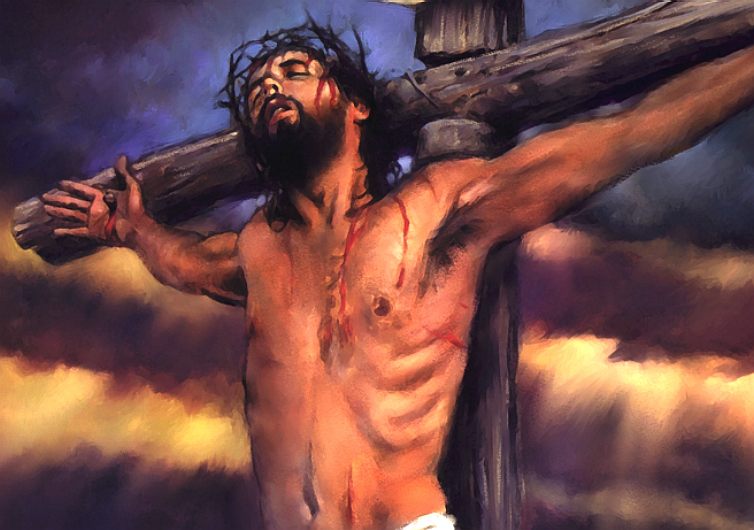 Heb 2:8-15 Now in putting everything in subjection to him, he left nothing outside his control. At present, we do not yet see everything in subjection to him. But we see him who for a little while was made lower than the angels, namely Jesus, crowned with glory and honor because of the suffering of
DEATH
, so that by the grace of God he might taste
DEATH
for everyone. For it was fitting that he, for whom and by whom all things exist, in bringing many sons to glory, should make the founder of their salvation perfect through suffering. For he who sanctifies and those who are sanctified all have one origin. That is why he is not ashamed to call them brothers, saying, "I will tell of your name to my brothers; in the midst of the congregation I will sing your praise." And again, "I will put my trust in him." And again, "Behold, I and the children God has given me." Since therefore the children share in flesh and blood, he himself likewise partook of the same things, that through
DEATH
he might destroy the one who has the power of
DEATH
, that is, the devil, and deliver all those who through fear of
DEATH
were subject to lifelong slavery.
In dying at the Cross, Jesus tasted death for us and destroyed Death's power once and for all in his resurrection from the dead.
Death is separation from life. And when we have accepted Jesus Christ who is the source of uncreated life, we cannot die. Though this old mortal body might deteriorate and finally cease to function, it is not the end of life, but the beginning of a new life--a heavenly life first in Paradise with Christ and then ultimately a resurrection life with new resurrection bodies that will no longer die. Death has been defeated at the Cross and Death has been defeated in us because God's eternal uncreated life dwells within all who have the Spirit of life within them.
Now that we have God's eternal life within us (that is the meaning of regeneration or "born again"), we will not die in the sense of being cut off from God and God's heaven. One day, Heaven will come down to earth and we will have a new resurrection body that will be able to function in this New Heaven-New Earth environment. It won't be a disembodied existence but a re-embodied existence. Hallelujah! Death will then be finally defeated: "
(God) will wipe away every tear from their eyes, and death shall be no more, neither shall there be mourning nor crying nor pain anymore, for the former things have passed away
" (Rev 21:4).
For those who are still under Satan's rule, fear of death keeps them in bondage to the devil: "through death he might destroy the one who has the power of death, that is, the devil, and deliver all those who through fear of death were subject to lifelong slavery" (Heb 2:14-15). We don't have to remain a slave to the devil because Jesus has defeated the means whereby he controls humans, viz., death and the fear of death.
Father, thank You that You've destroyed death and the fear death that puts us under bondage to the devil. Thank You that we have been set free from the devil's power over us. Amen.